Bonbonrama.com, ships bulk candy to France and to european community countries.
*
For the rest of the world, the delivery must be ensure by your forwarder.
All orders placed after 8:30 AM will be shipped the next day (except weekend and holidays).
There are no deliveries on the weekend. Shipping times are estimated in business days and from the moment of departure from our warehouse.
Shipping fees are free on orders over 350 €, 500 € or 1000 € * for France, Belgium, Luxembourg, Germany, Spain and Italy (except islands)
* VAT excluded and varies with countries or departments. Check map located underneath.
No free delivery for orders shipped to Corsica, Overseas France, remote areas, mountain areas, and ski resorts.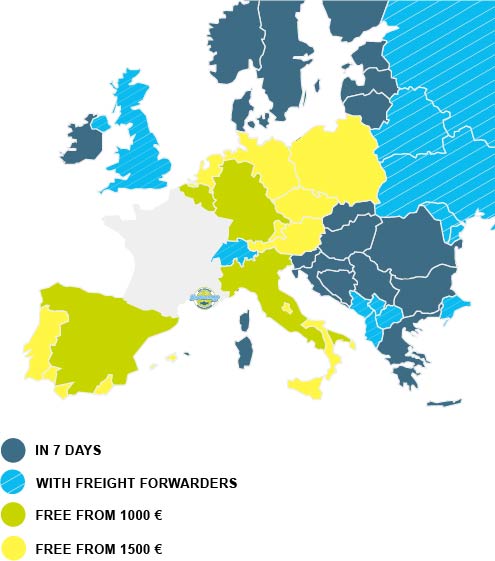 ****
OUR TRANSPORT PROVIDERS
*

GLS transports in parcels, orders weighing less than 60 kg in gross weight *
GLS FLEX DELIVERY service allows you to track and manage all aspects of the delivery, yourself. You will receive an alert 24h prior to scheduled delivery, you will then be allowed to modify the date and address of delivery. This service is only available for all orders delivered in France.

Shipping times vary from 1 to 3 business days. (depending on department or countries).
**

GLS is also our provider for all relay package deliveries. Shipping times vary from 1 to 3 business days. (depending on area).
Network partner for relay package delivery is MONDIAL RELAY.
*
*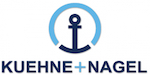 KUEHNE NAGEL and DB SCHENKER are our carriers for all pallet deliveries
For all heavy orders (over 60 kg in gross weight *) or when a large and/or fragile item is ordered.
The order must reach a minimum of 30 kg to be able to be shipped :
If a product considered fragile is in your cart, your order can only be validated if the weight of your order reaches a minimum of 30 kg.
Those specific candy products are designated by the icon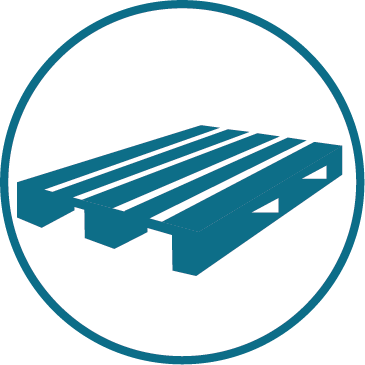 Shipping times vary up to 5 business days for all deliveries taking place in France (expect slightly longer times for all UE country deliveries).
**

For all pallet expeditions to Corsica, our carrier is ROCCA TRANSPORT. Shipping times are approximately varying between 4 to 7 business days.
* The gross weight is the total weight of the goods carried, including all packaging
**